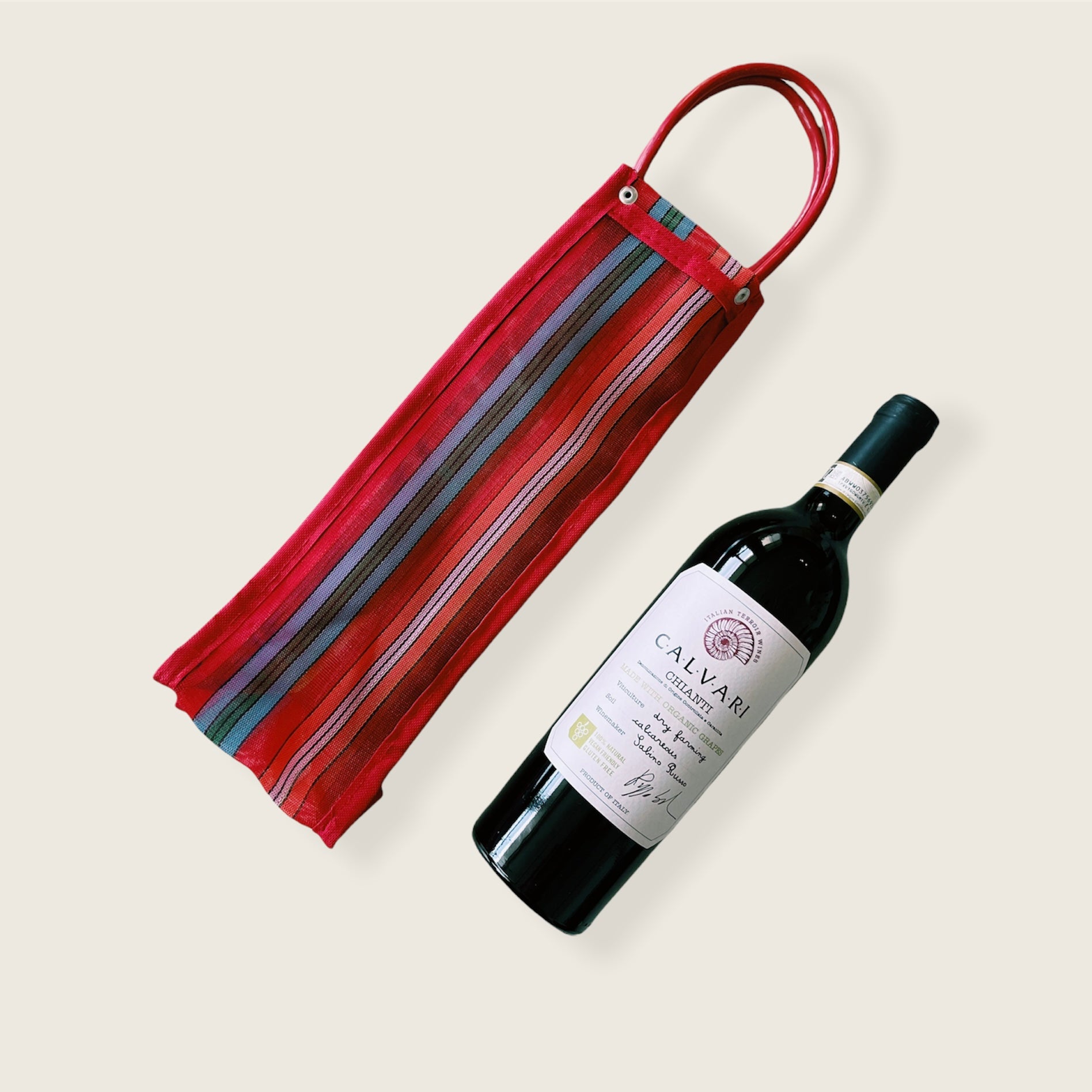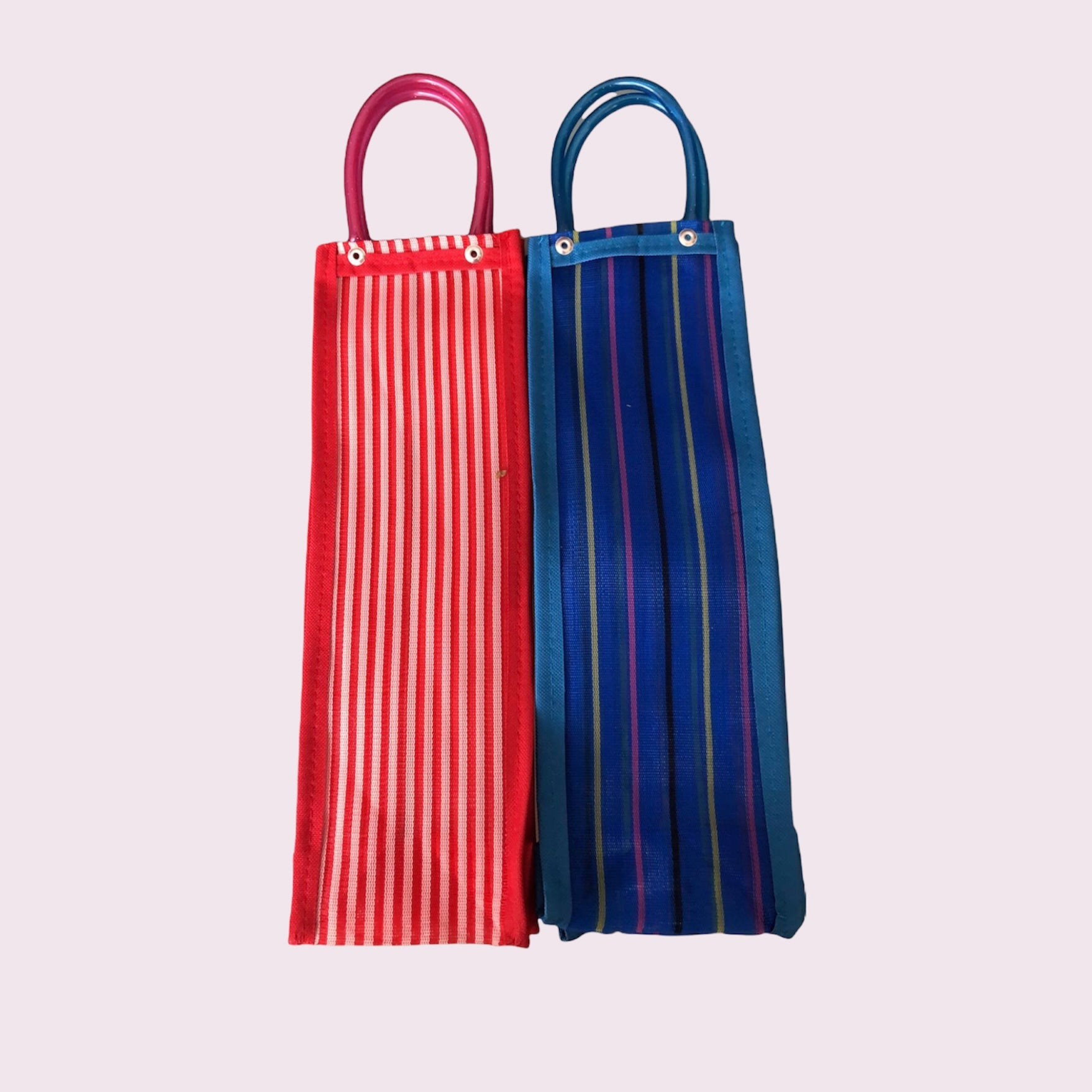 Wine Bottle Mexican Plastic Tote 14 X 4.5 In Gift Bag
We are Mexican Designers and love to share our culture. This market bag is representative of Oaxaca, Mexico artisanal designers. Since they are made out of plastic, these are durable, unique, and stand out bags.

We offer a variety of designs: some of them use the typical bright colors of Mexican designs, some of them use a more pastel color palette. No matter which one you choose, they are all made of the highest quality and will definitely stand out.

Use this bag as a gift bag for parties. Personalized wine bags make a great addition for a Holiday Gifts, hostess gift, a thank you, or for a just because present.

Fits a 750 ml bottle of wine (or any bottle you wish to gift) approximately 12 - 13 inches tall.

The bags come in an assortment of colors (can be the same as the images or similar, but colors delivered will be random).