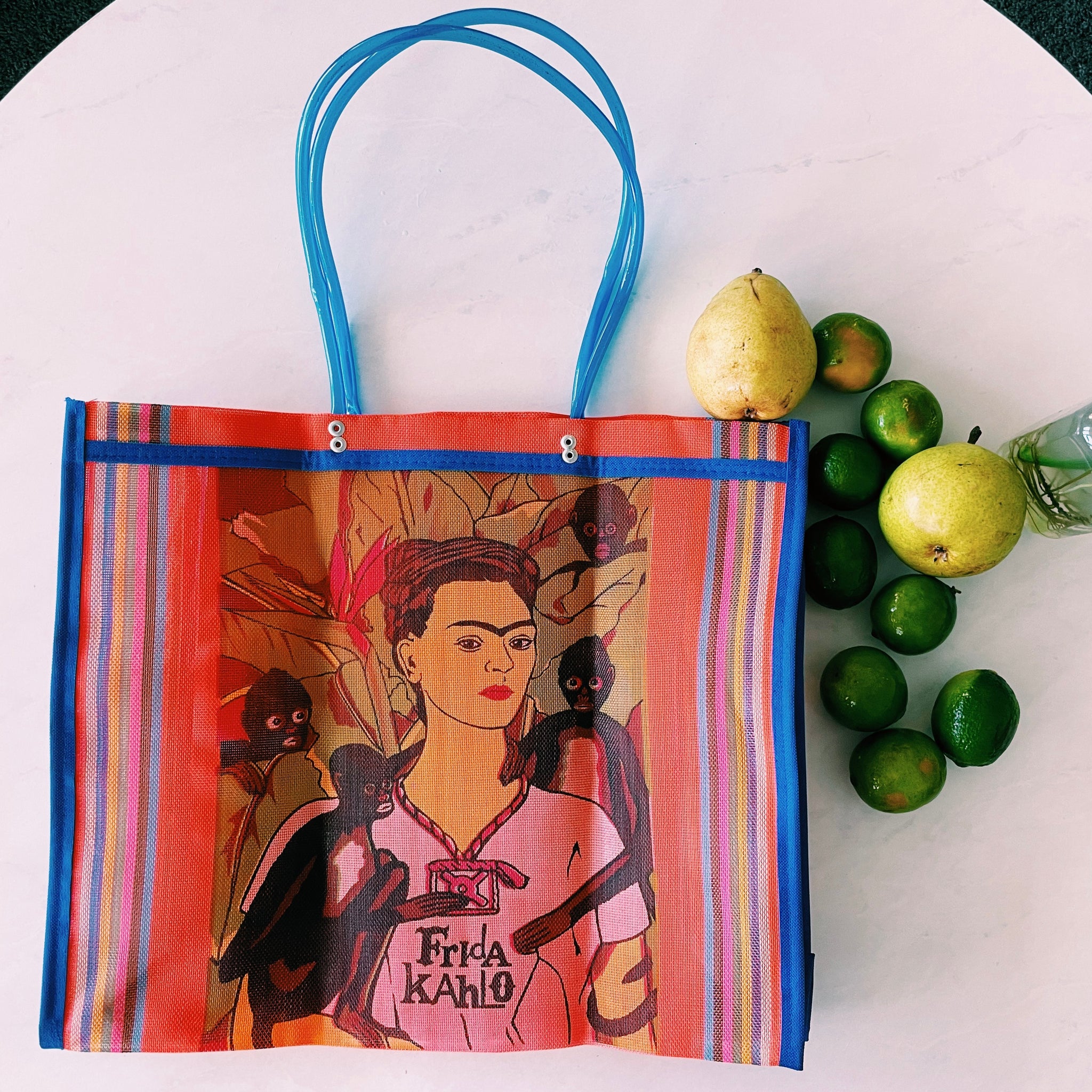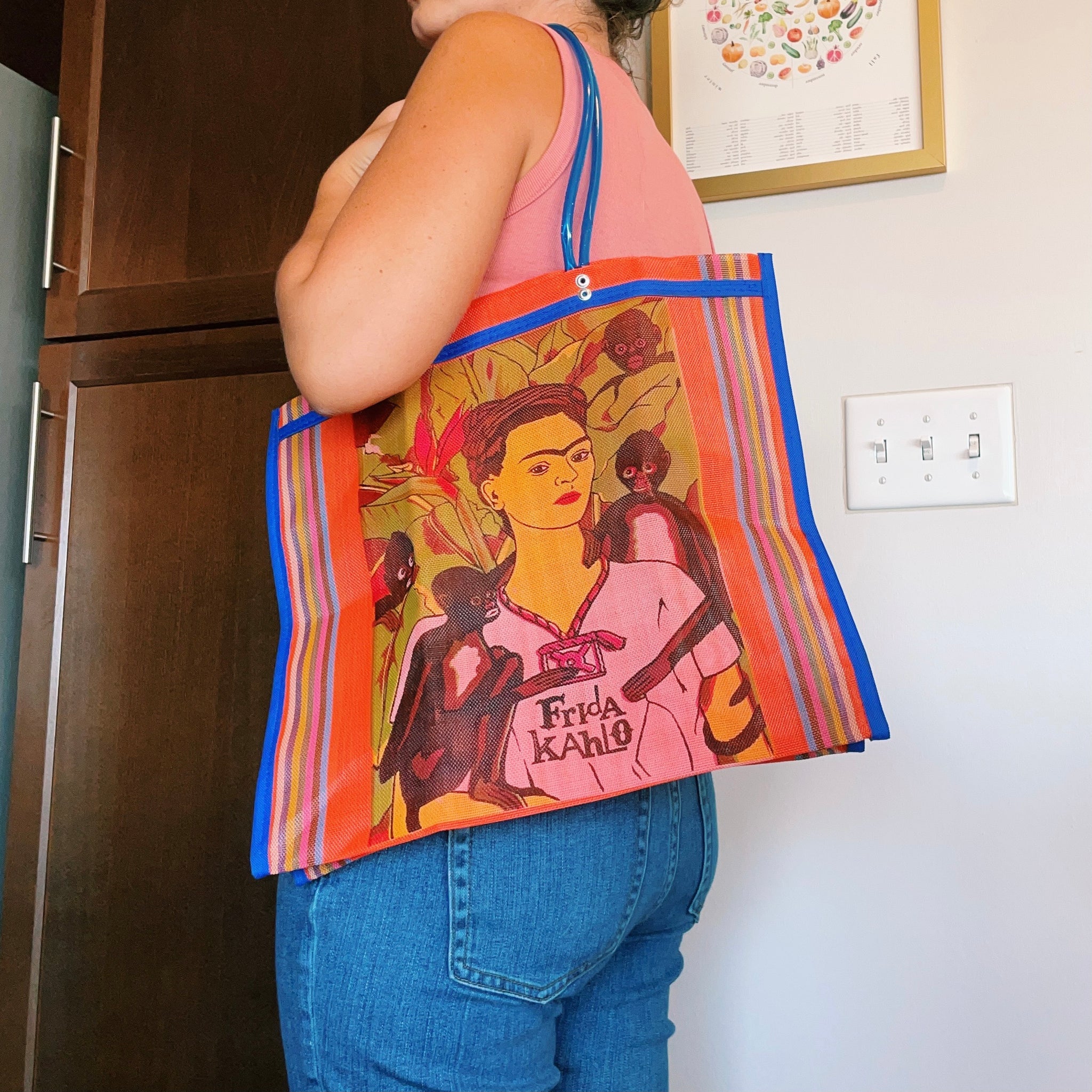 Mexican Two Side Frida Plastic Tote Purse 17 x14 in
We are Mexican Designers and love to share our culture. This market bag is representative of Oaxaca, Mexico artisanal designers. Since they are made out of plastic, these are durable, unique, and stand out bags.

This wonderful new tote has a variety of printed out images of famous Mexican artist Frida Kahlo. It brings out a chic side to a market bag, making it a unique and iconic purse. Use this bag for a picnic, as a gift bag for parties, or even as a summer purse to make your look stand out.

The artwork is printed on a plastic fabric.

The rest of the bag is made in a traditional market bag plastic. The handle is a clear plastic that is different from a traditional market bag handle. Bag's edges are sewn with fabric (they are usually sewn with plastic) making it a more flexible bag.

The backs of the bag have a linear pattern, in the same tone as the front.

The bags measure approximately 15 x 15 inches without the handle (with handle is 24 x 15 inches) and made out of plastic. The bag is 8 inches wide fully extended.