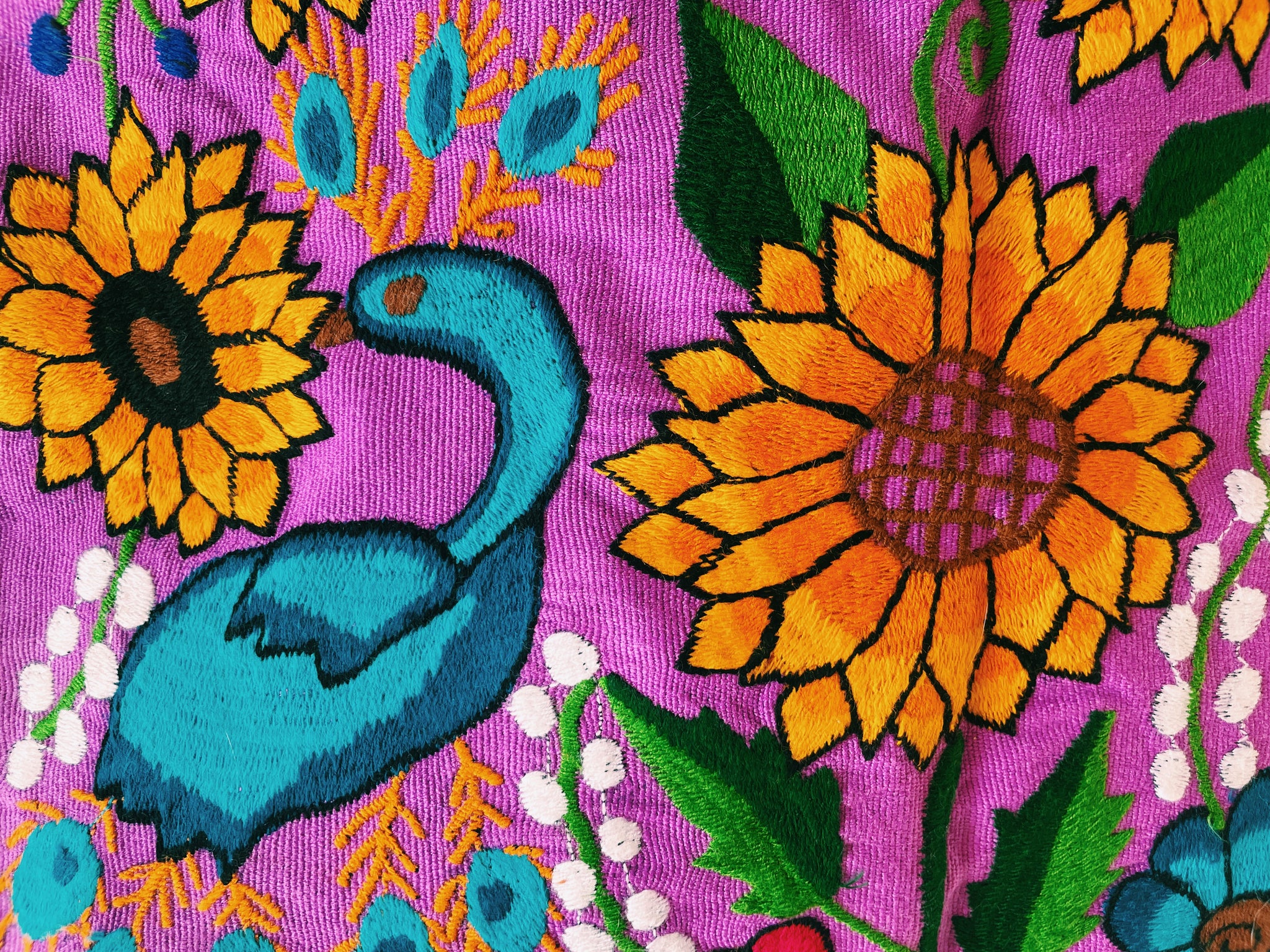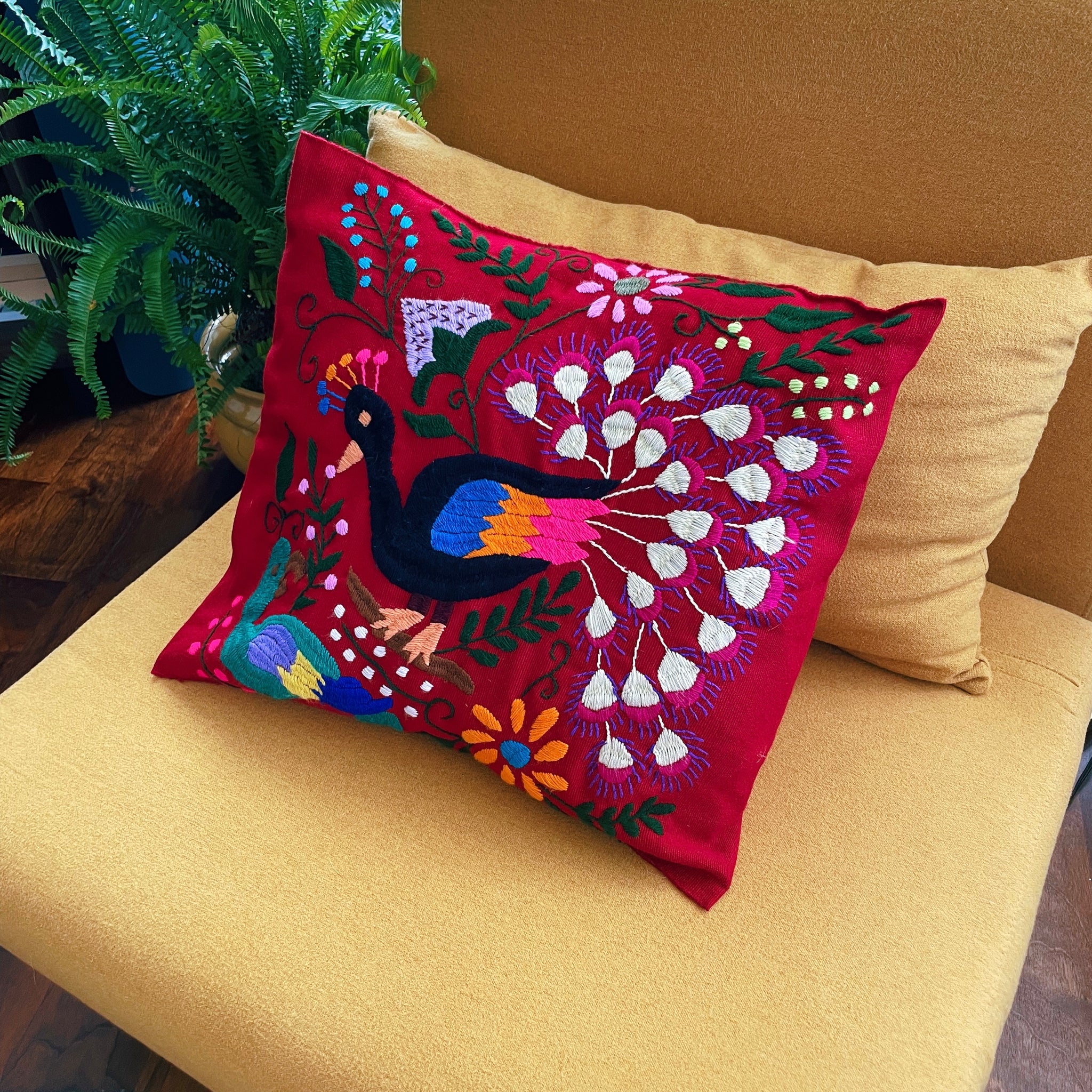 Embroidered Animal Mexican Pillow Case
We are Mexican Designers and love to share our culture. This Mexican embroidered artisanal pillow cover is representative of Oaxaca, Mexico artisanal designers. Using embroidery by hand, these are durable, unique, and stand out covers.

We offer a variety of different designs: No matter which one you choose, they are all made of the highest quality and will definitely stand out.

This pillow case goes perfect in a living room as an accent pillow, in a bedroom decor, or for accent chairs. Use it to bring out the life in any room.

The cover mesures 19 x 19 inches and is easy to put over a cushion, with a zipper to open and close. Filler not included.