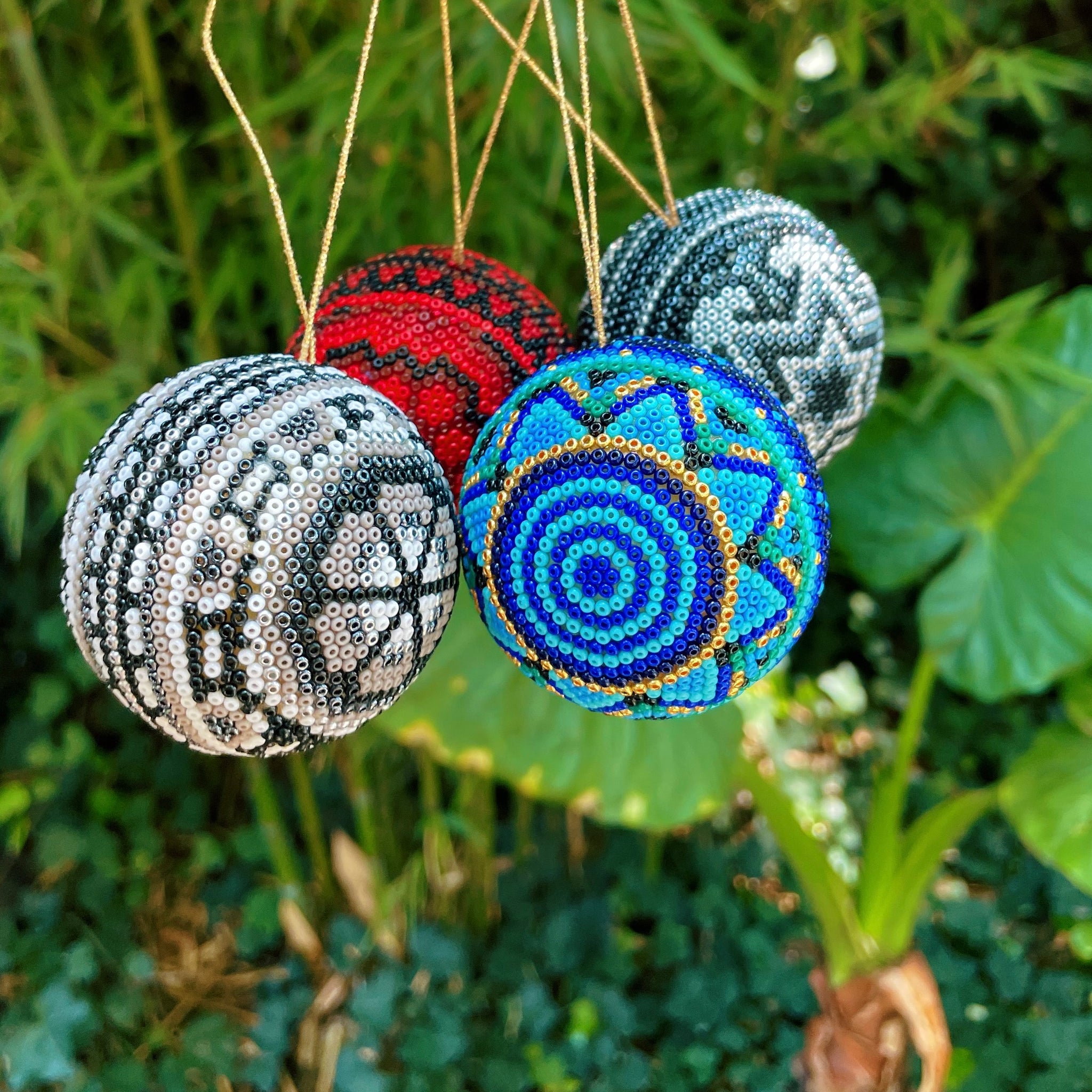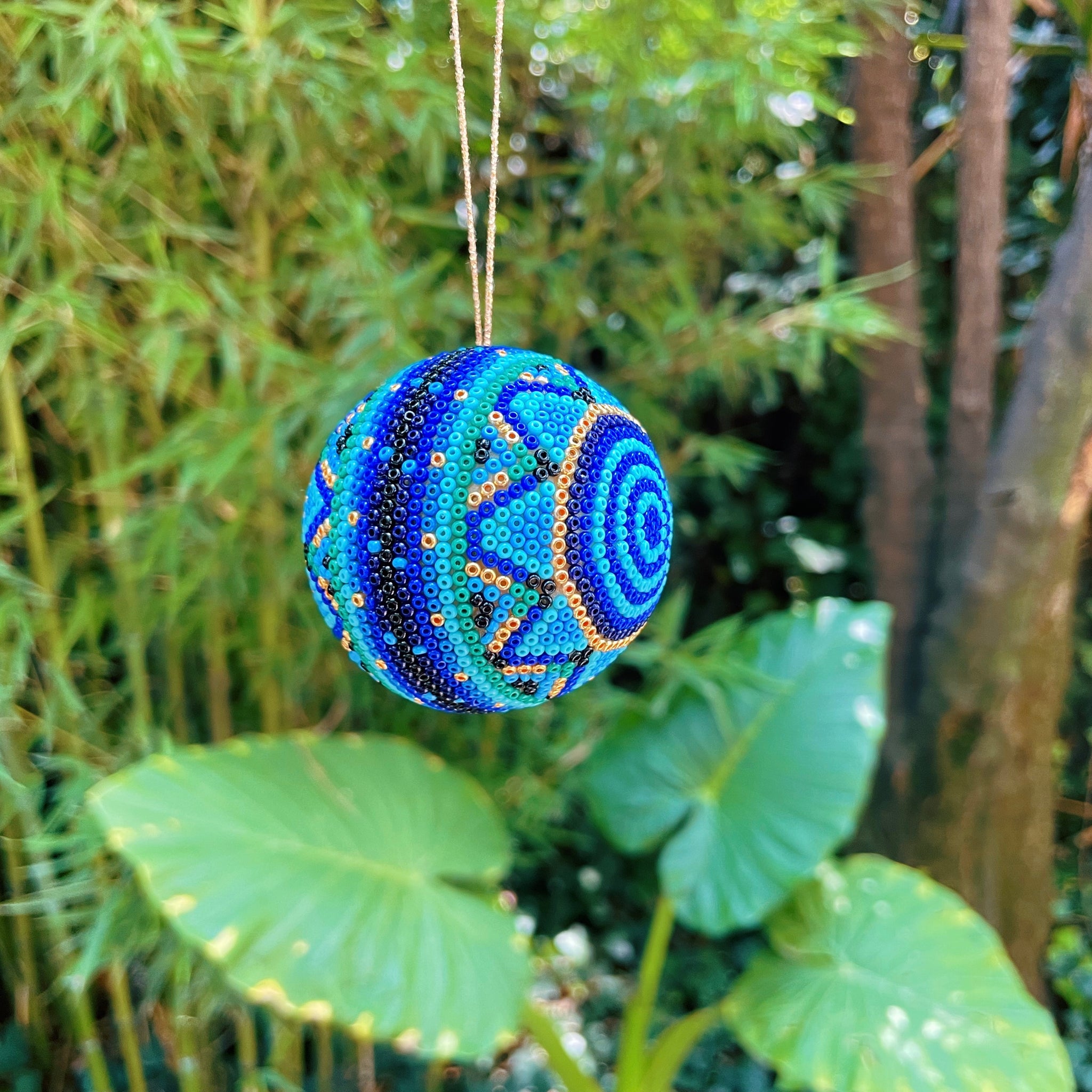 Mexican Huichol Ornament Ball | Mexican Christmas
Made from 100% beads, it is made by Mexican "Huichol" artists and designs that are hand sewn by artisanal designers. The Huichol are well known for their artistic originality and their artwork is seen in various products.

Add this colorful, safe, and fun ball as a Christmas Tree ornaments for a more colorful holiday season!

🎄 ONE OF A KIND ORNAMENTS — Handmade by our artisan partners in Mexico, our ornaments ball is one of a kind, no two are identical to add a rustic feel and brightness to any room!

❇️ EASY TO USE — These classic pieces of ornaments are made to be easily installable. Simple hang them at your favorite tree spots to create a wonderful decoration to remember for a lifetime!

🗂 PACK OPTIONS — Available to purchase in packs of 2, 3, 4, and 10 - Color options are random.

🎁 CHRISTMAS GIFT — Share this ornaments with your friends and family during the Christmas season to spread the love and

🔍 PRODUCT SPECIFICATIONS

Handmade
Materials: Plastic

👉🏻 FOLLOW US FOR MORE UPDATES — Make sure to favorite our shop and follow us at https://www.etsy.com/uk/shop/PuraVidaMx.

If you're interested in our process and behind the scenes, follow our journey on Instagram: https://www.instagram.com/puravidamx/

Use the #morethanswim tag so that we can find you :)

⚠️ RETURNS — If you are not satisfied in any way, feel free to contact us to have a full return according to the return policy. Please take a look at our return policy for more details.

Thank you for visiting Pura Vida and please don't hesitate to contact us with any questions!