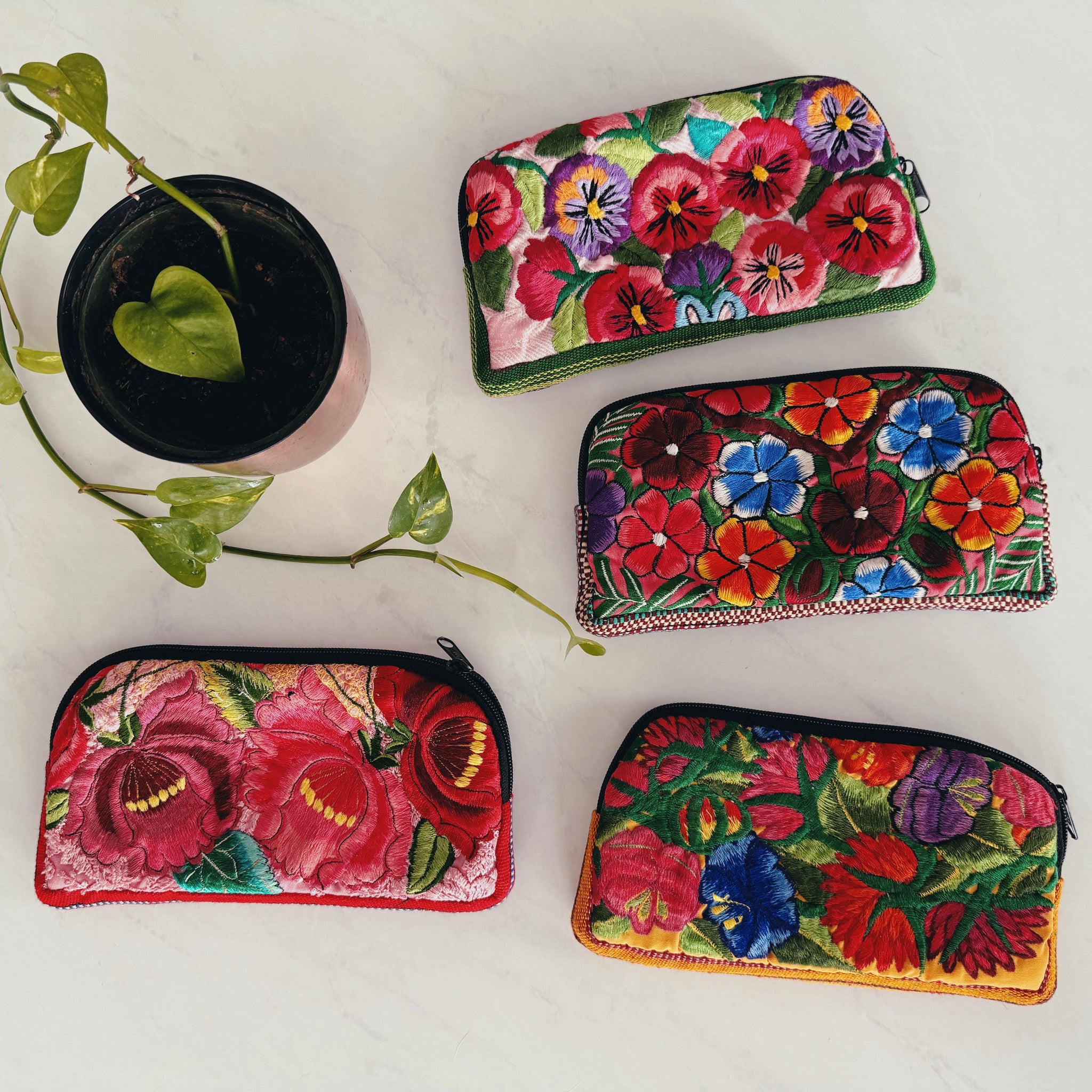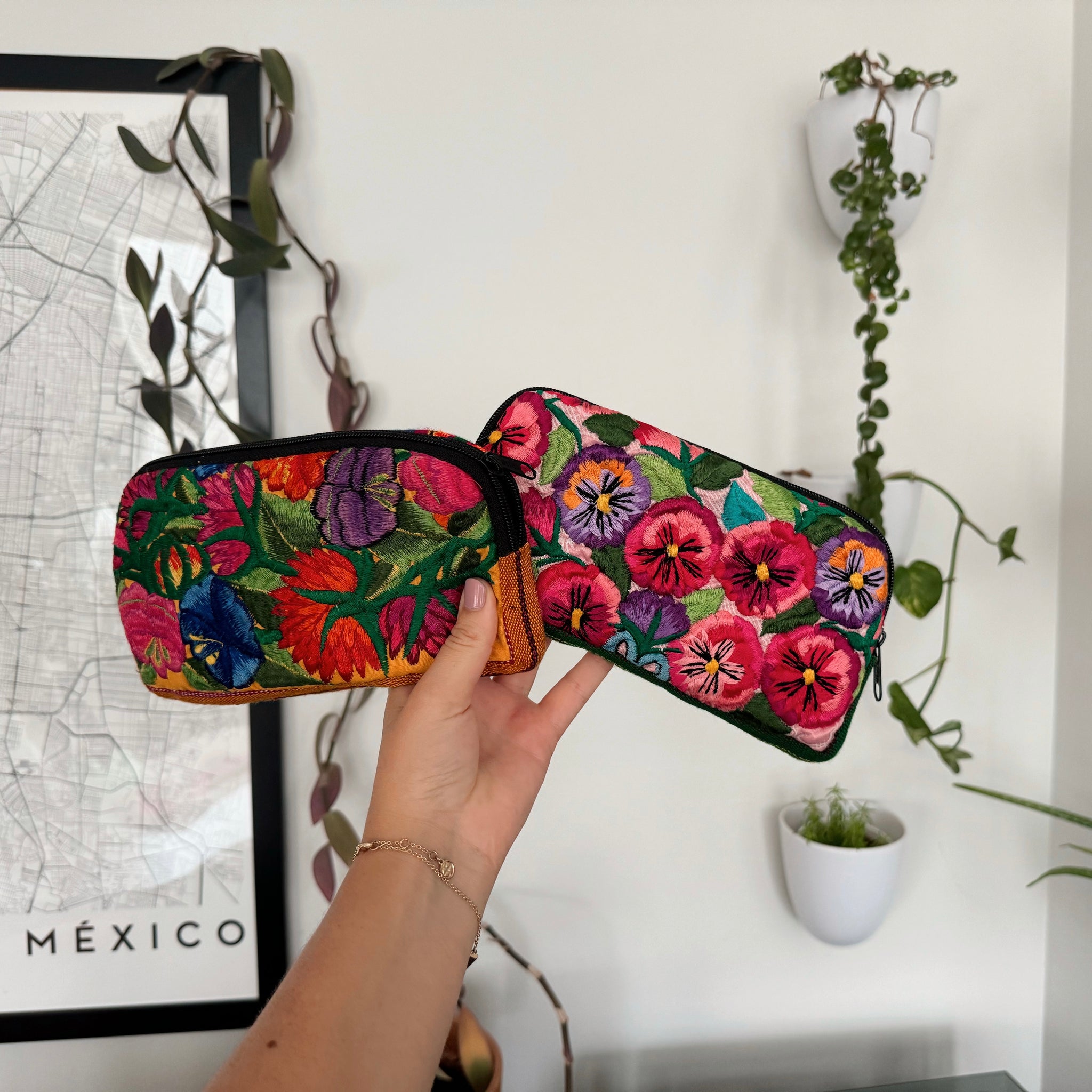 Mexican Embroidered Flowers Cosmetic Bag
We are Mexican Designers and love to share our culture. This bag is representative of Mexican artisanal designers. Using unique patterns and embroidery, these are durable, unique, and stand out bags. You can carry it as a clutch bag or inside your larger purse.

Our cosmetiquera is an embroidery loom made in Oaxaca. It can have different uses such as cosmetic, pencil, travel accessories, accessories for the baby, travel bag, among others.

Hand woven by craftsmen, thus they are unique pieces.

We offer a variety of different designs: some of them use bright colors of Mexican designs, some of them use a more pastel color palette. No matter which one you choose, they are all made of the highest quality and will definitely stand out.

The bag measures 8 x 4 inches.