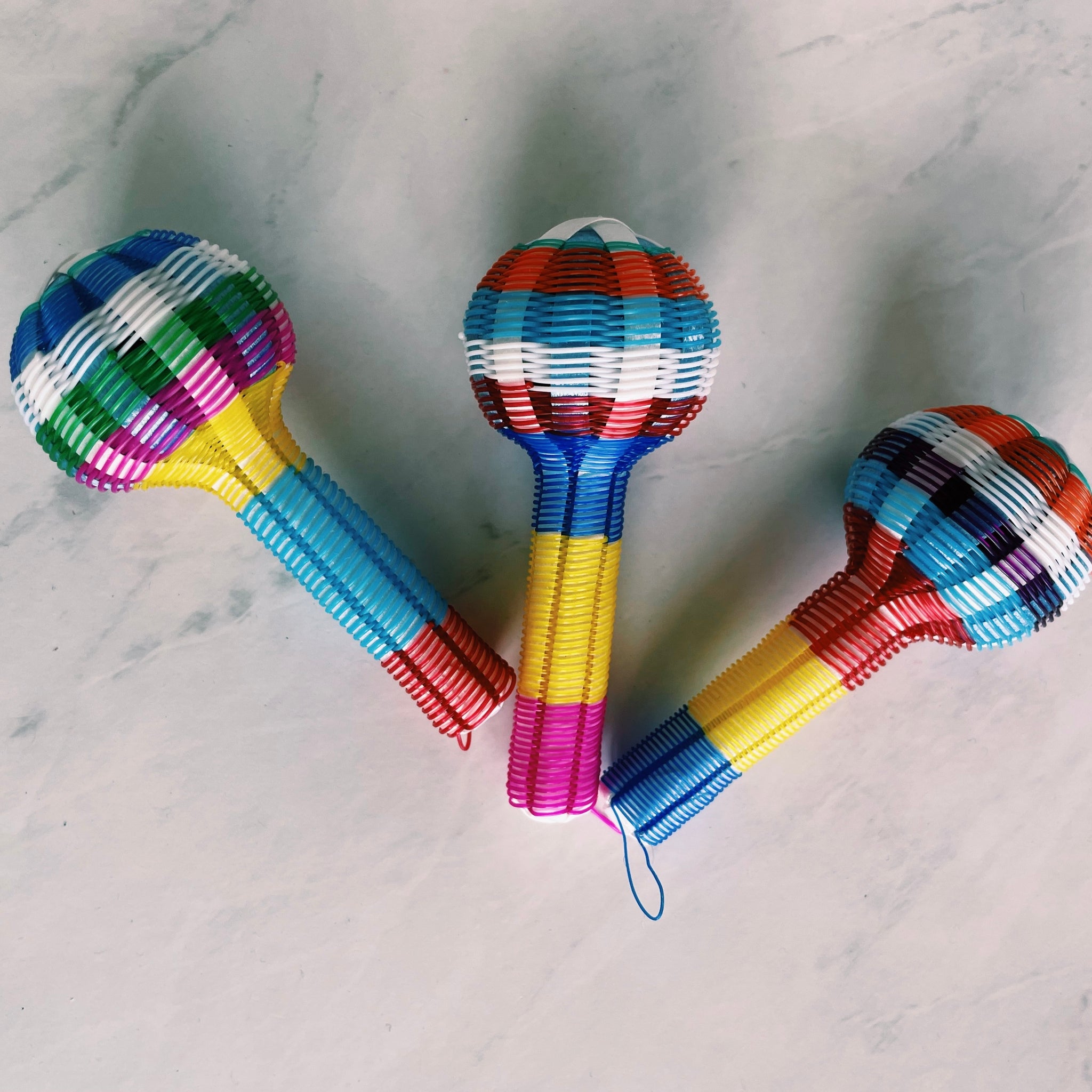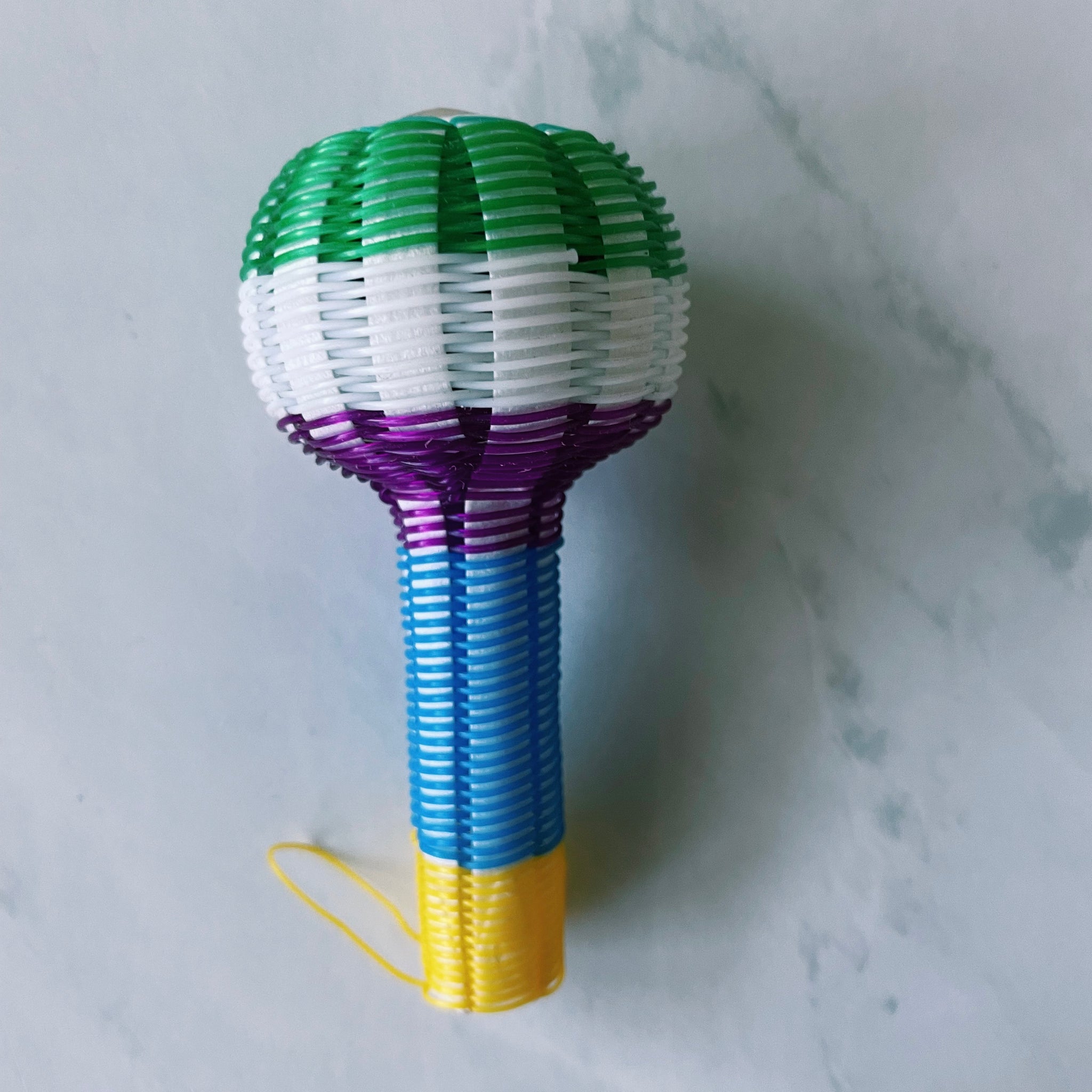 Mexican Baby Rattle
This colorful, safe, and fun toy is a great way to keep young and old entertained. Handwoven with thin plastic yarn and has a metal ball inside.

The rattle/maraca measures approximately 4 inches long.

Please supervise small children at all times.
Colors will be picked at random.