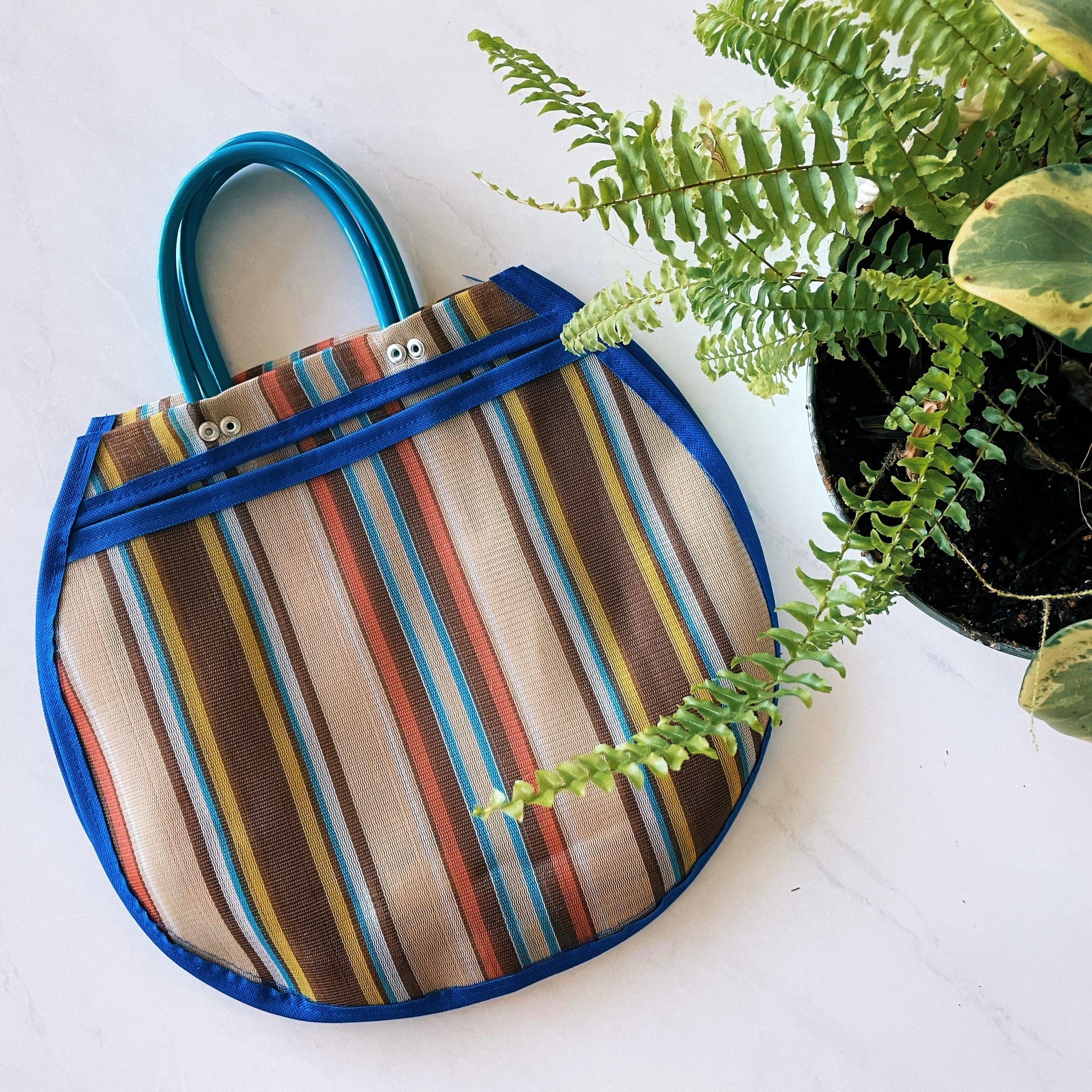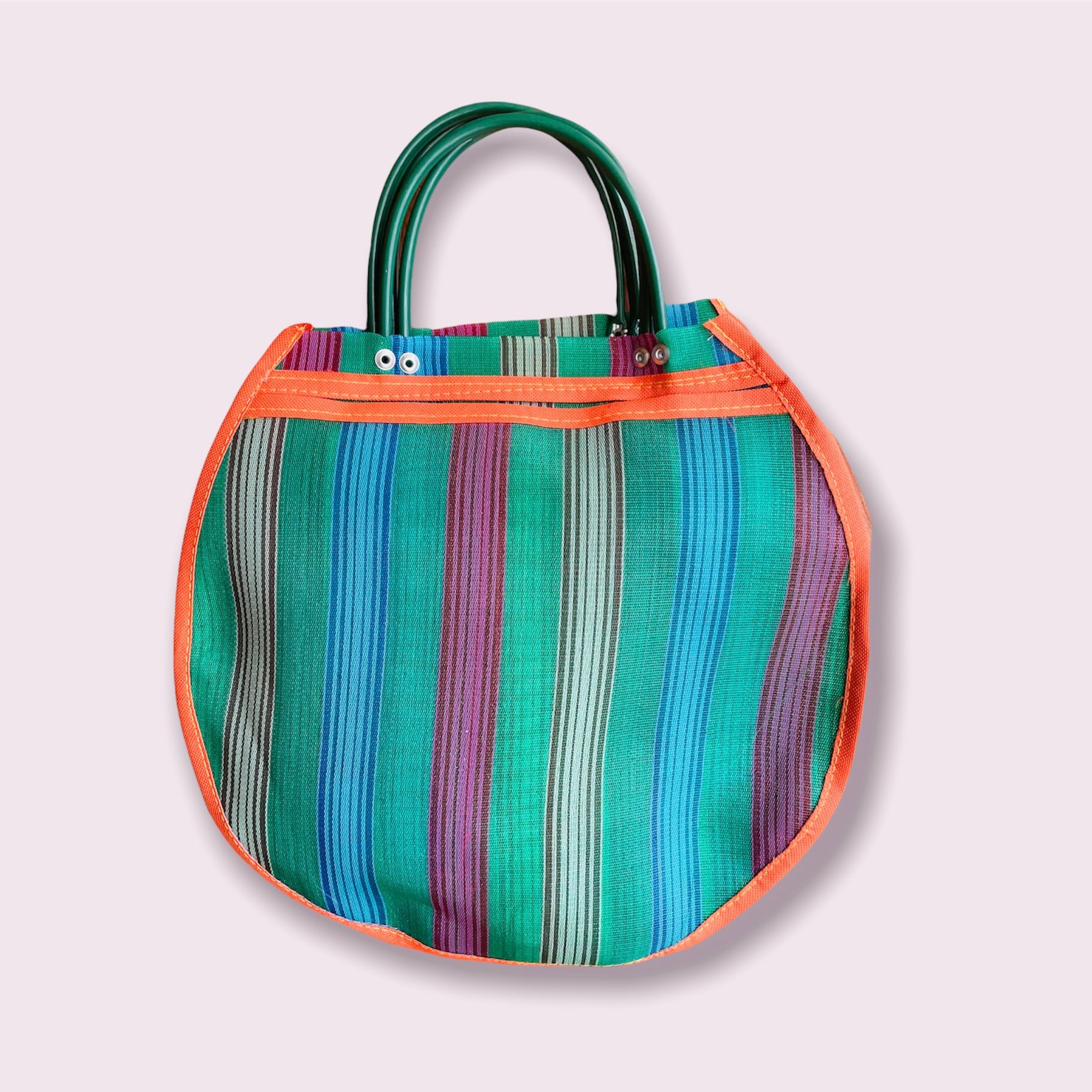 Medium Circular Mexican Plastic Tote Purse 13 x 12 in
We are Mexican Designers and love to share our culture. This market bag is representative of Oaxaca, Mexico artisanal designers. Since they are made out of plastic, these are durable, unique, and stand out bags.
Use this bag for the beach, as a gift bag for parties, or even as a summer purse to make your look stand out. No bag is exactly alike!
We offer a variety of designs: some of them use the typical bright colors of Mexican designs, some of them use a more pastel color palette. No matter which one you get, they are all made of the highest quality and will definitely stand out.

These are sold in random colors in a 3 and 10 pack option.

Finally, we offer a wholesale option of 50 where the price will make it worth it.

The bags measure 13x12 inches and made out of plastic.

Has two pockets on either side of the bag so you can put in smaller objects.