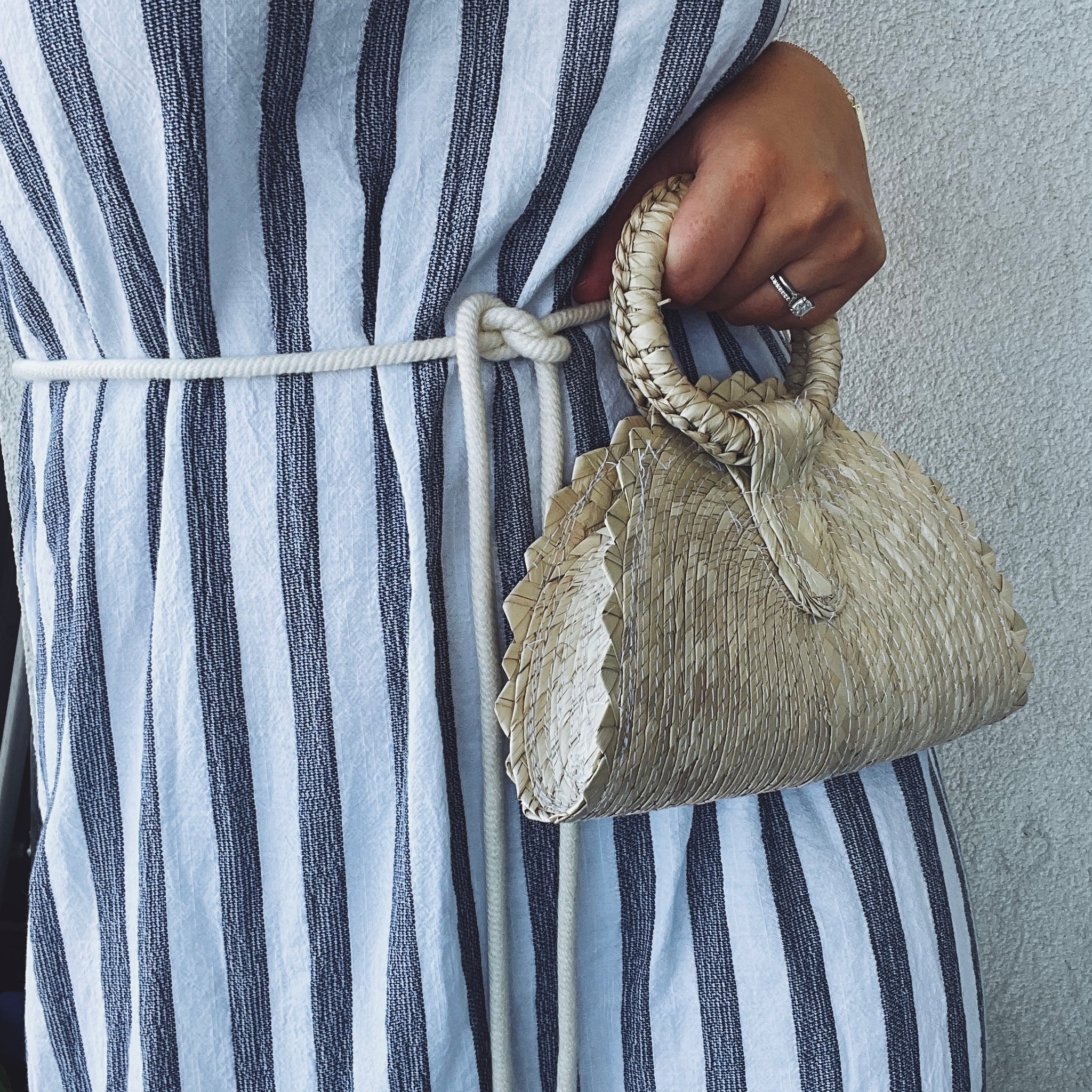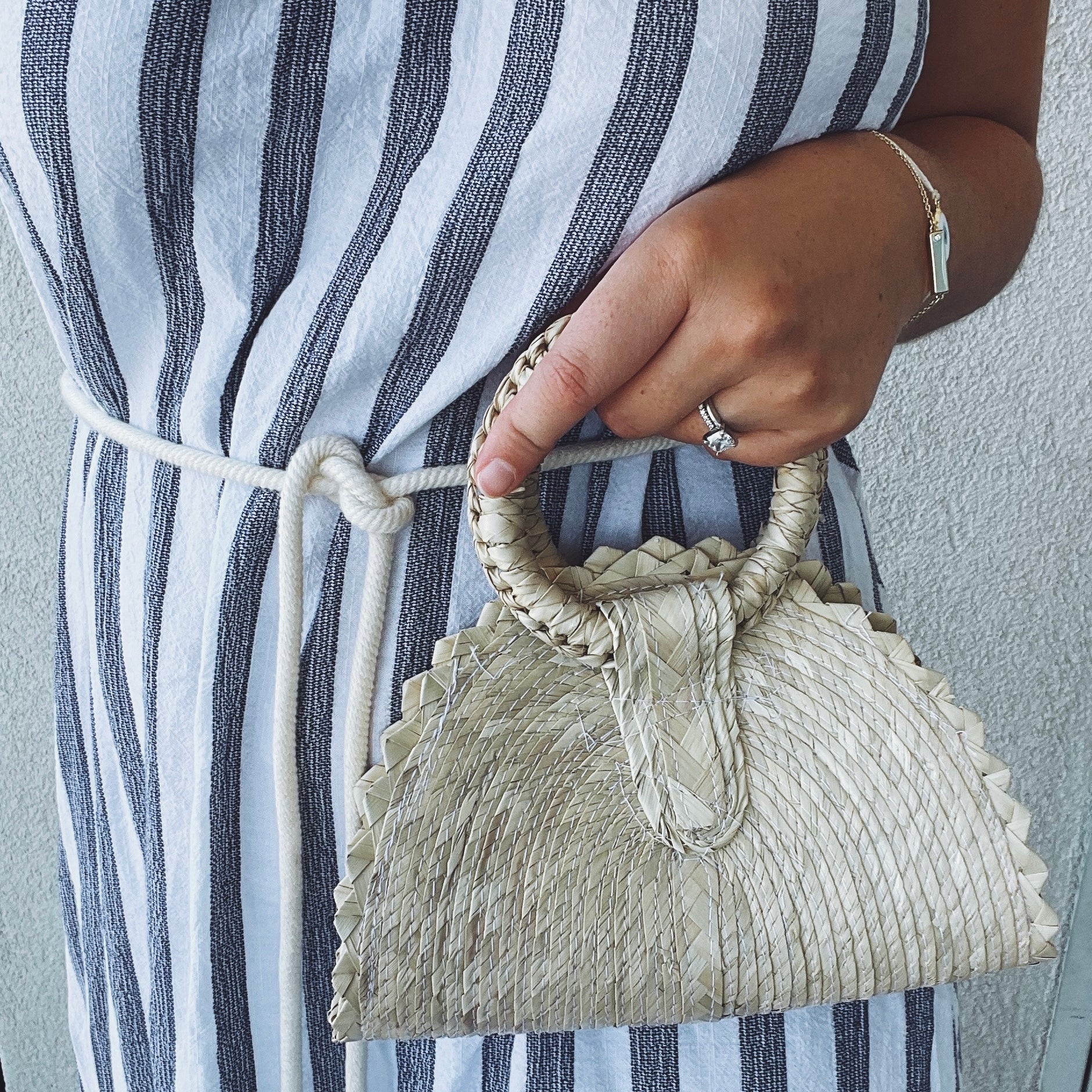 Palm straw mini purse
clutch bag is representative of Guerrero, Mexico artisanal designers. Built by hand, these are durable, unique, and stand out bags.


This clutch purse is perfect for a night out, summer or warm evenings with friends, to hang out at a picnic, and as a decorative statement item.

The clutch bag measures 8x6 inches.