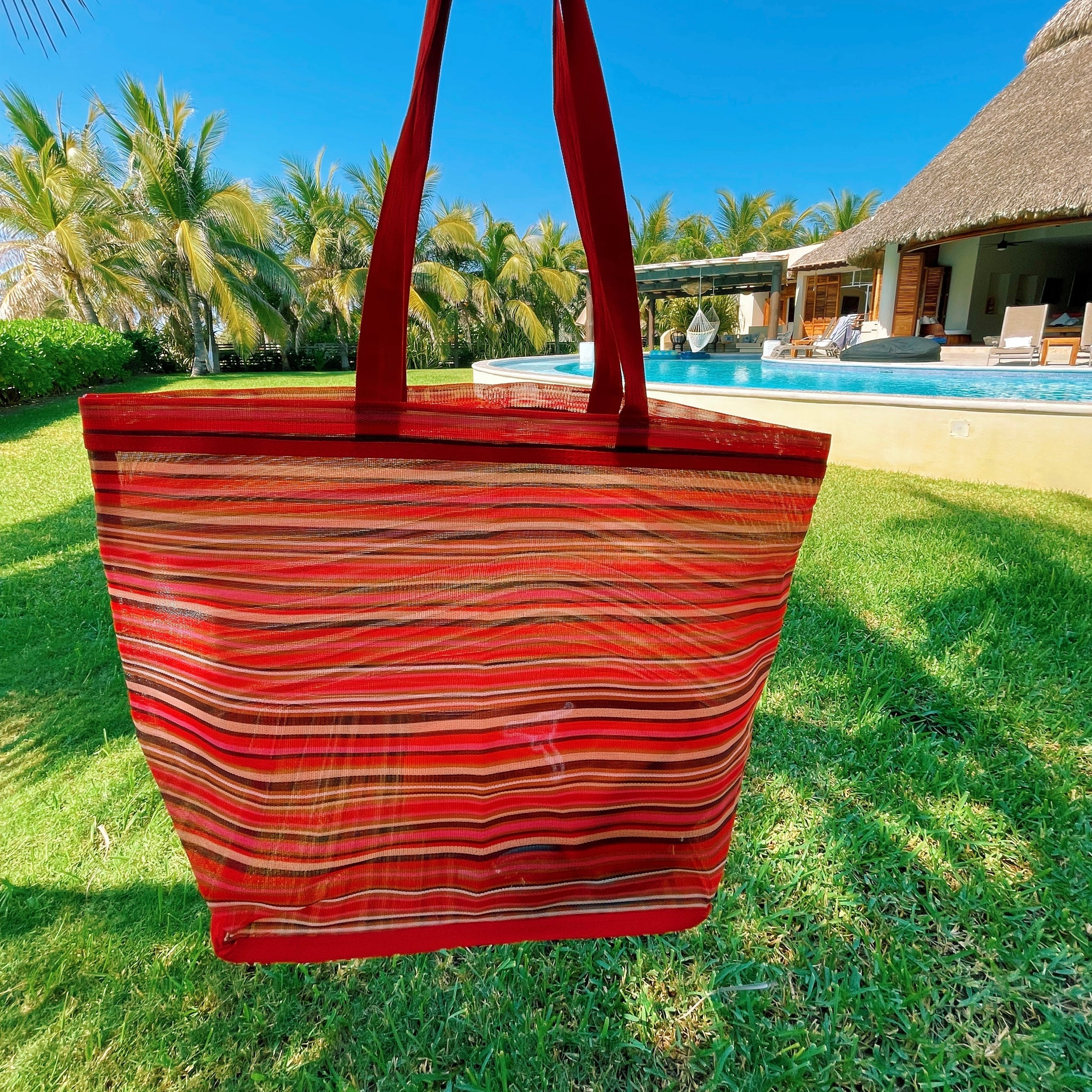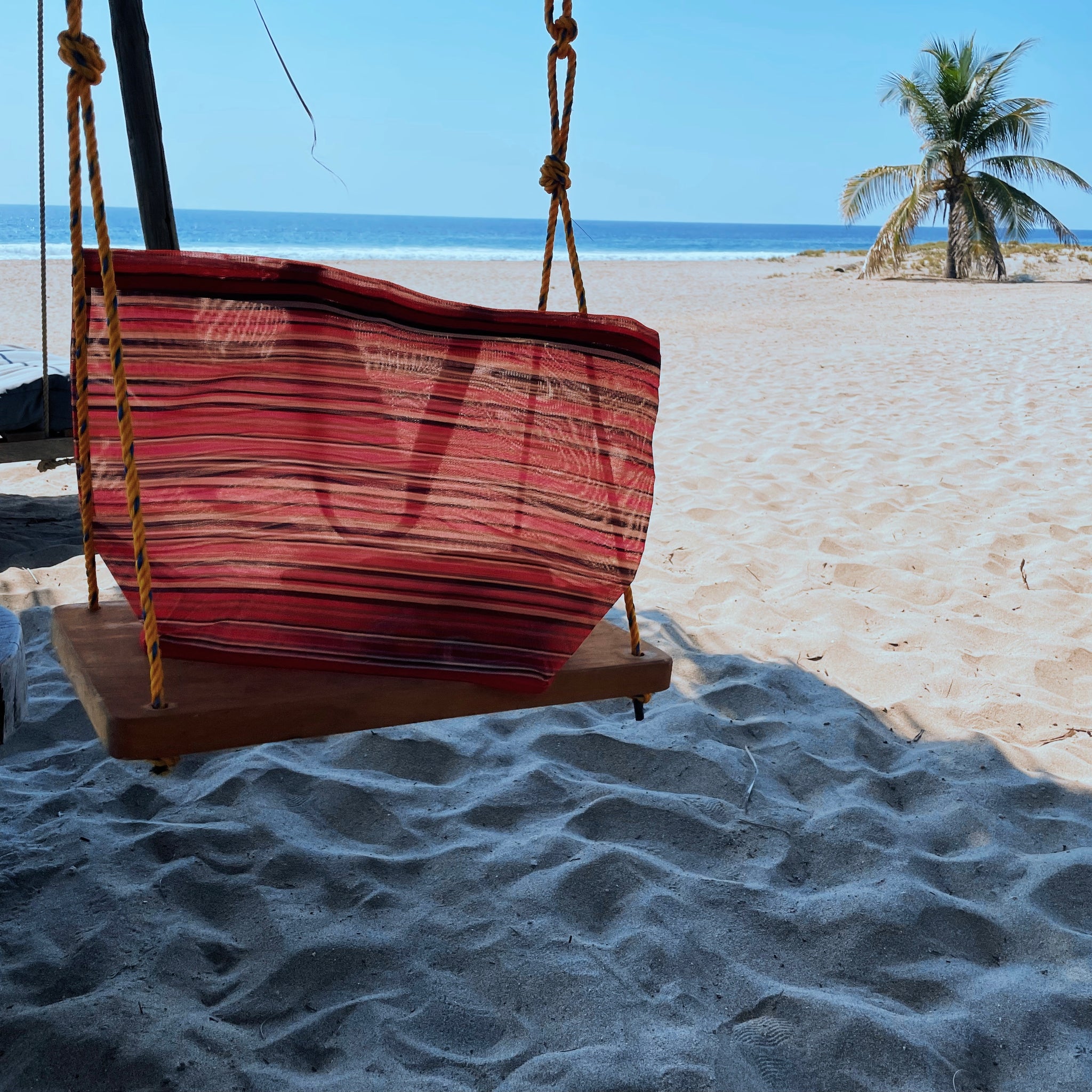 Beach Bag Fabric Strap Mexican Plastic Tote Beach Bag 20 x 15 in
We are Mexican Designers and love to share our culture. This market bag is representative of Oaxaca, Mexico artisanal designers. Since they are made out of plastic, these are durable, unique, and stand out bags.
Use this bag for the beach, as a gift bag for parties, or even as a summer purse to make your look stand out. No bag is exactly alike!
We offer a variety of designs: some of them use the typical bright colors of Mexican designs, some of them use a more pastel color palette. No matter which one you get, they are all made of the highest quality and will definitely stand out.

We offer individual sale of each- you may choose the bags that you want, but be advised there are few of each color so they sell out fast!

If you don't mind which ones then we will send you random colors.

We also have a 3 and 10 pack, these you may not choose the colors given that we will be able to send what is available at the moment.

Finally, we offer a wholesale option of 50 where the price will make it worth it. 

The bags measure 20 x 15 inches without the handle (with handle is 24 x 20 inches) and made out of a sturdy fabric commonly seen in travel bags. The bag is 6 inches wide fully extended.