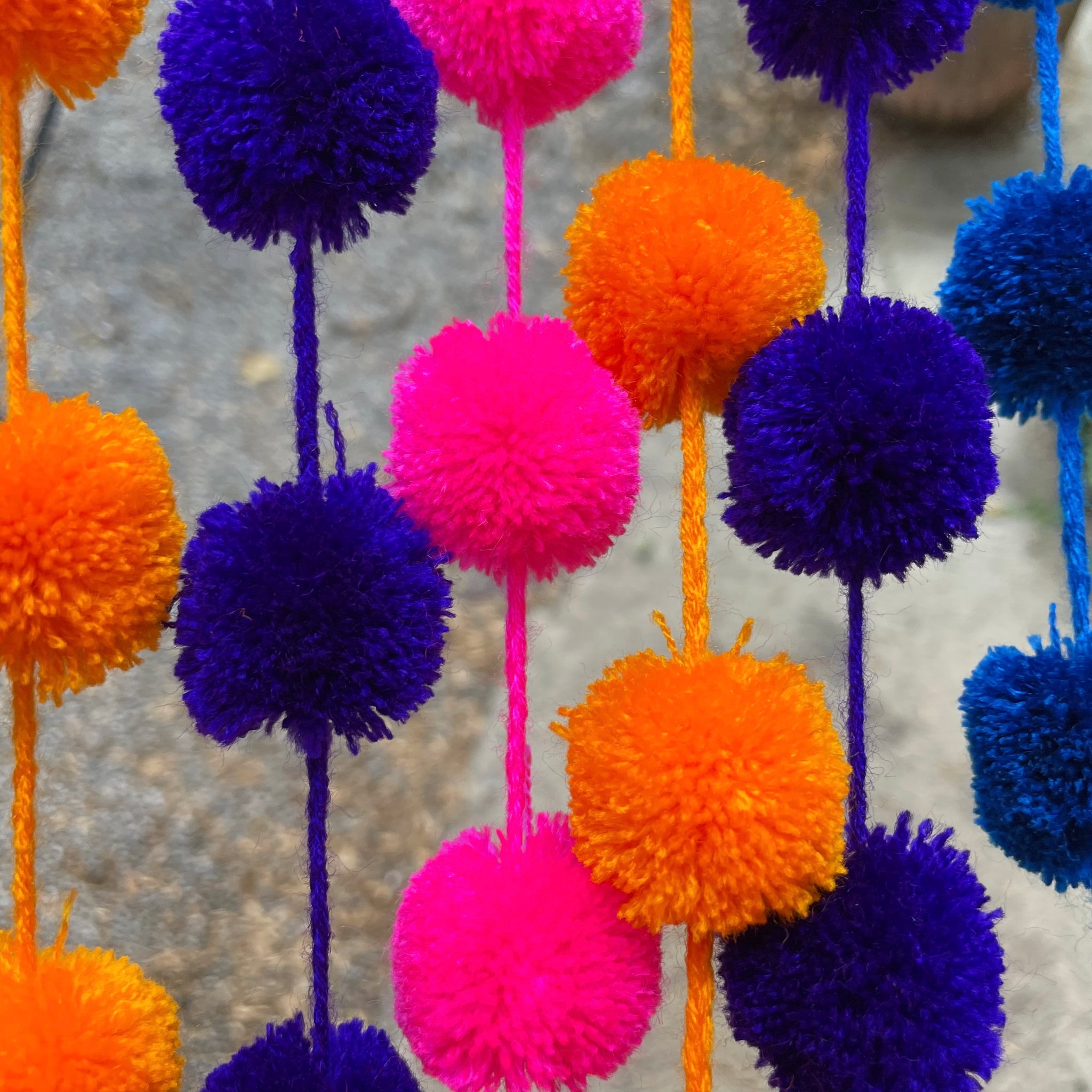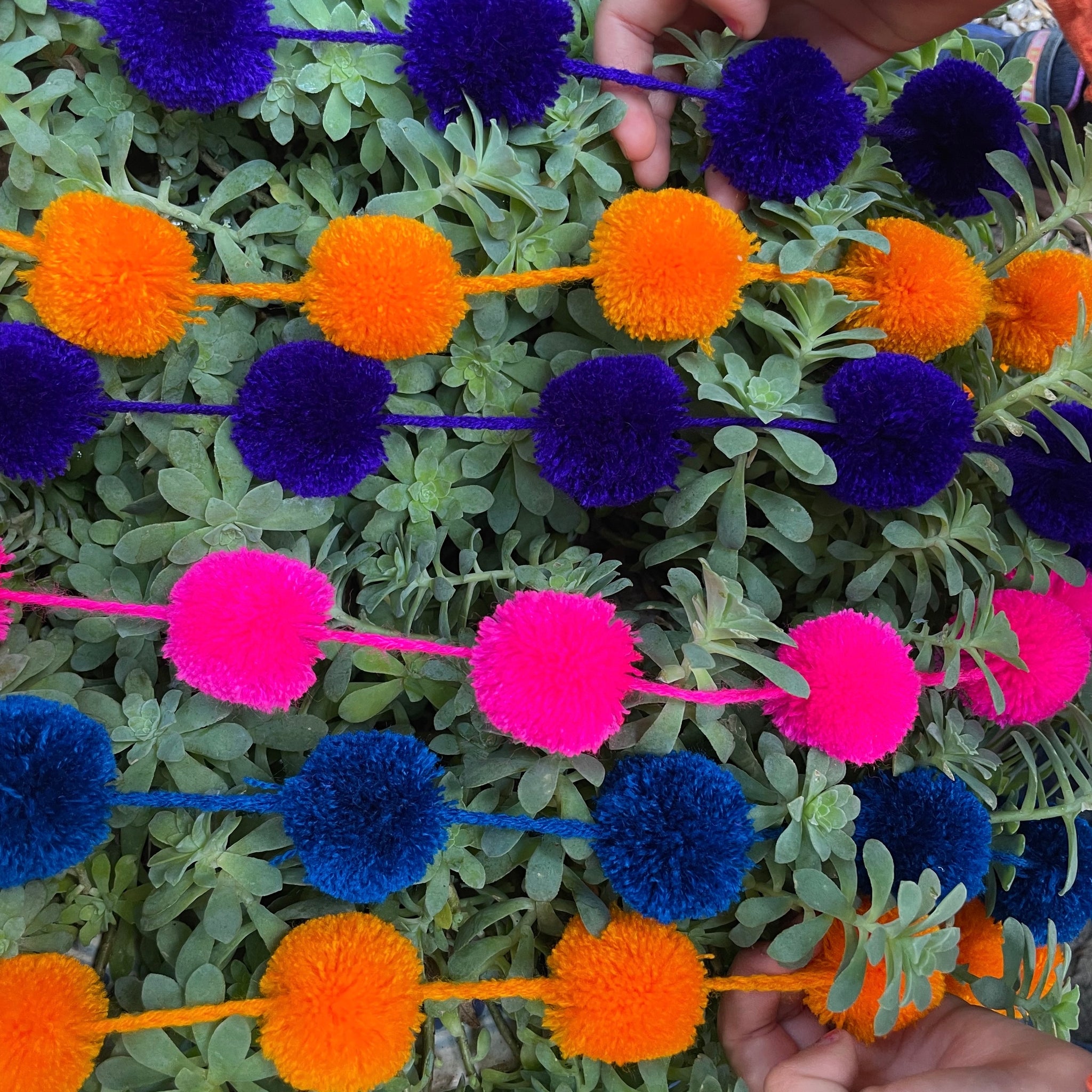 Curtain pompom tassels long cord | colorful charm | christmas tree decor| mexican pompom solid colors
We are Mexican Designers and love to share our culture. This pom pom is representative of Oaxaca, Mexico artisanal designers. These are durable, unique, and stand out accessories.

These are perfect pom pom cords that decorate any space. Bring light to any room. Get them in a pack and use them as a curtain. The colors are definitely what make them a stand out item.

Don't know what to give as a Party Favor Gift? These pom poms are the perfect idea for a gift bag.

They are made out of polyester and cotton.


The pom pom cord measures 64 inches long by 2 inches wide.

You can get them in individual sale or packs- you may not choose the color since they are very different and come at random.